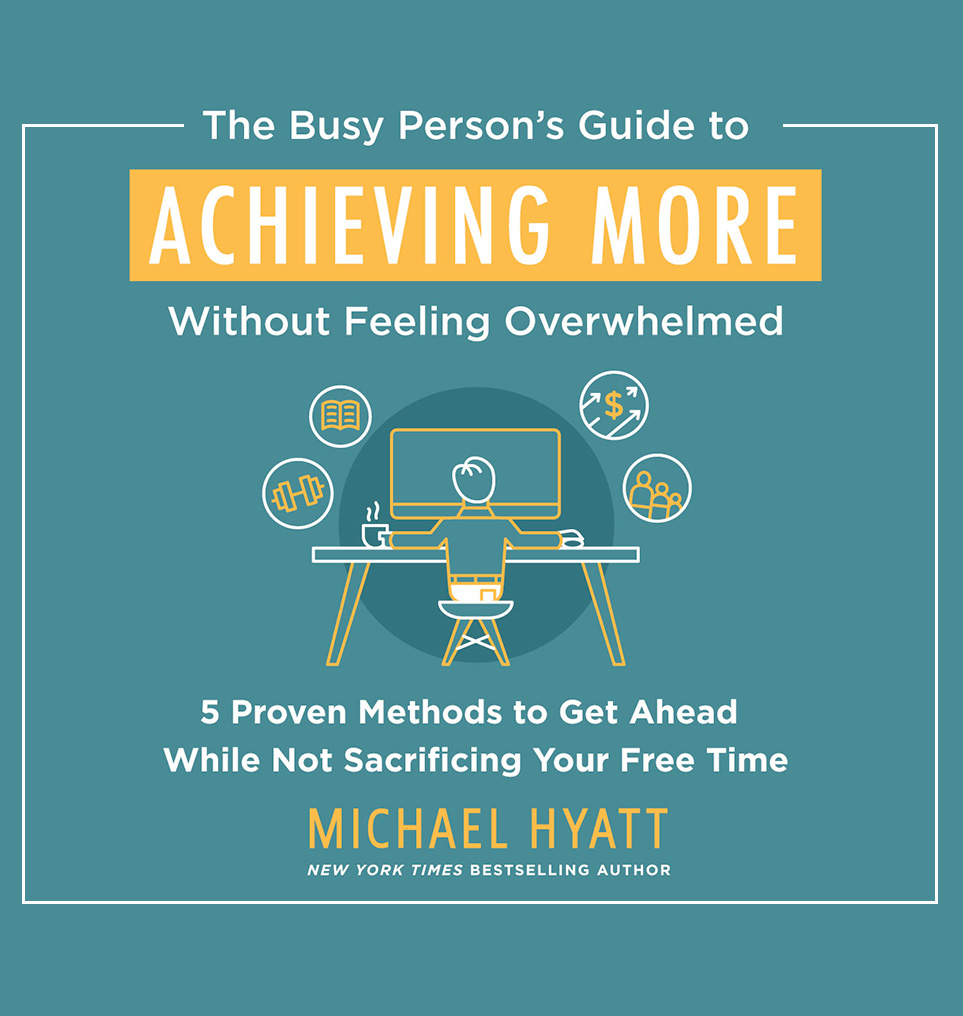 Choose from 4 FREE Sessions:
Hosted by Michael Hyatt
New York Times bestselling author
Former CEO & Chairman of Thomas Nelson Publishers
Creator of Free to Focus™ productivity course
Named to Forbes' most influential leadership bloggers
Podcaster consistently ranked in the Top 20 of iTunes Business
What You'll Discover During this Free Webinar:
Why your massive to-do list is holding you back—and a 2-zone filter to help cut it by 25% this week
An ignored secret top-performers use to manage their energy levels and sustain achievement
The common productivity mistake that reduces your brain functioning to the level of someone who's legally drunk
A 3-part solution to check off every task of your to-do list
How to save 10 hours of work this week (plus, a free tool to put it to work immediately)
My 4-part framework to escape the constant distractions (research shows these come every 3 minutes on average!)
The #1 process I use to tame my email inbox in about 30 minutes every day—Your most powerful productivity weapon. Hint: It's not a shiny new tech tool. In fact, it's downright ancient and you already have unlimited access to it.
Plus, I'll reveal my secrets for building a multi-million dollar, thriving business without working nights or weekends!
Praise for Past Webinars
"Best webinar on productivity ever!" Jerry
"Very glad I made time for this! It was GREAT to hear these spelled out, and even better to have the counter-attacks for them. Thank you, Michael." Lani
"This was like taking a cold shower! Eye-opening and butt-kicking." Kathleen
"I love your clear actionable ideas and advice. Sending a big thanks for sharing your wisdom!" Alex
"Great webinar! Apparently I'm believing several myths and that explains why I am not getting anywhere fast. As always, Michael is spot on and hits the nail on the head!" Dennis
When?
Choose from 4 Free Sessions: