The Foundational Tool for Free to FocusⓇ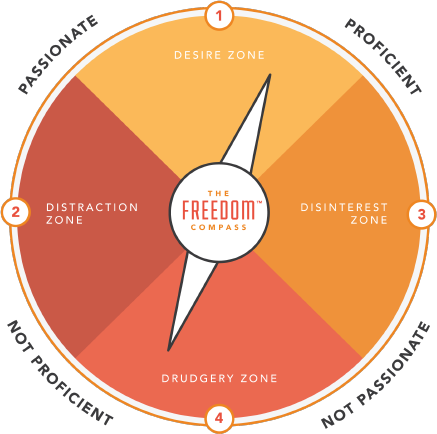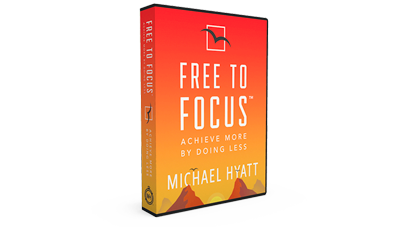 Are you tired of doing tasks that won't grow your business?
The Freedom Compass is a foundational tool of the Free to Focus productivity system. This revolutionary tool will help you determine the activities that are worth your time.

Your business and your leadership will grow the more time you spend on activities in your Desire Zone. This is where your passion and proficiency intersect.

The area where you are passionate, but you're not proficient, is called your Distraction Zone. These activities are fun, but they won't help you do what only you can do. These are good activities for hobbies. And if these are in your business, you should delegate these items.

The area where you are proficient, but not passionate, is called your Disinterest Zone. The activities here should be handed off. Otherwise, they'll eat up your time and energy.

Finally, the tasks you should always delegate and avoid are the ones in your Drudgery Zone. You are neither passionate nor proficient in these tasks, so they should not be on your schedule.

Use this tool in conjunction with Free to Focus to prioritize the work you love, get more done, and be more effective as a leader.